Reading Time:
2
minutes
The death of George Floyd, an African American man who was pinned down by a police officer, a video of the incident went viral, sparking protests and nationwide outrage.
His death sparked a chaotic night of rioting and clashes between law enforcement and protesters and parts of Minneapolis were burning Thursday morning
Fires broke out at businesses in the area, Flames lit up a building under construction, one floor eventually collapsing.
At a nearby Target, video shows people taking cartloads of goods and loading them into their cars.
People also raided a Cub Foods grocery store. Thursday morning.
Its exterior glass lay shattered, and the ground inside was littered with groceries, as a interior fire sprinkler system sprayed water.
In Los Angeles, hundreds of people marched to protest Floyd's death. At one point, some demonstrators attacked a California Highway Patrol car.
George Floyd was a 46-year-old man arrested Monday evening after police were called to investigate alleged forgery. He was handcuffed and on the ground as he pleaded that he couldn't breathe as a police officer held him down with a knee on his neck. Three other officers also were at the scene.
THE FOUR POLICE OFFICERS
The four officers involved in Floyd's arrest were fired this week from the Minneapolis Police Department. The cause of Floyd's death hasn't been released, and the incident is being investigated by local, state and federal authorities.
No charges have been filed, but Floyd's family say they want murder charges for all four. Minneapolis' mayor also called for charges against the officer who kept his knee on Floyd as the man begged for help.
The three of the four officers were identified by police as Thomas Lane, Tou Thao and J Alexander Kueng.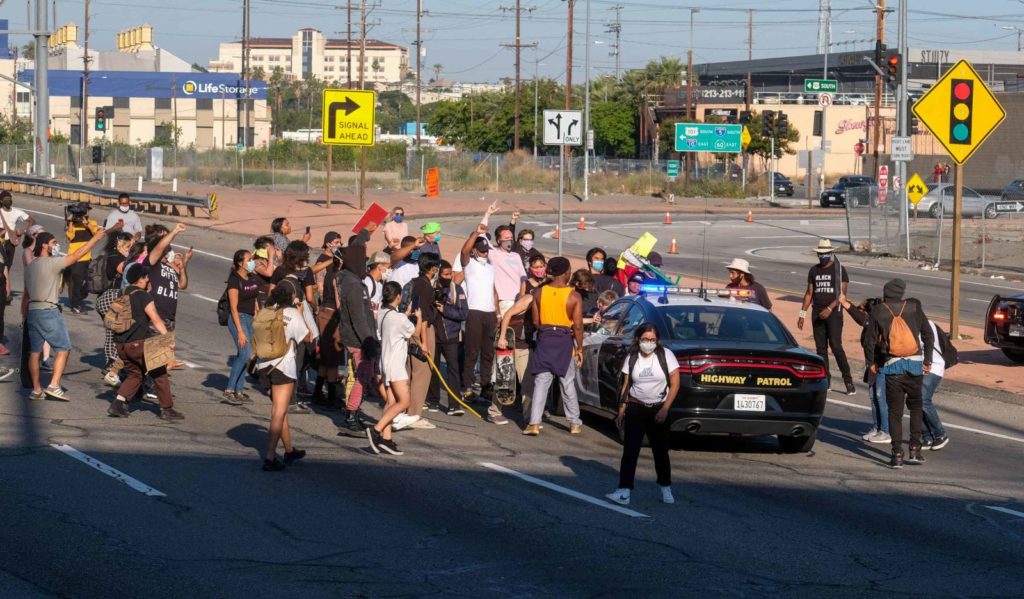 CNN