Reading Time:
5
minutes
By Joe Ikunna
This is just one of those days that Nigerians will frown at fraud, ramble about how fraud is evil. But deep down they've always wished to have Hushpuppi's money, they admire Diezani, Mompha and other fraudsters. You might be wondering why about 60 Interpol and FBI agents stormed Dubai to arrest popular social media sensations, Hushpuppi and Woodberry in their plush hotel at the wee hours of this morning.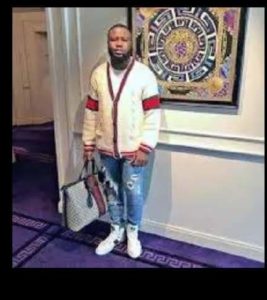 With the sort of lifestyle the duo flaunt on social media, Nigerians have been wondering the kind of job these two are into, with hundreds of thousands of dollars worth of clothing and accessories being bought by these guys on a daily basis. After the arrest which sent the whole social media into a frenzy, it has been revealed that they successfully intercepted a deal of over $100 million which the United States government was paying to purchase ventilators for COVID-19 patients in Native America.
They have a special programming tool used to hack emails and monitor big transactions going on between companies. They got wind of the discussion between the US government and the manufacturer through an email hack and waited till it was time for payments to be made. All they did was intercept the email from the manufacturer and smartly entered their own account number without the knowledge of both parties.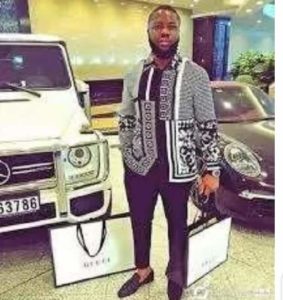 koi
After this deal went through, Hushpuppi bought a 2021 Rolls Royce Cullinan worth over $500,000 and also a Villa; this purchase triggered the US authorities as they have been trying to track down a number of internet fraudsters who have been on million dollar scam deals for some years now. The Interpol and FBI stormed their plush abode in the United Arab Emirates and arrested both Hushpuppi and Woodberry. They have been flown to Washington to answer for their crimes.
Now, when this particular trend dies down, we would return to hailing people with questionable sources of wealth, and ask them to "bless your boys', or 'do giveaways", and anyone who dares talk about their source of wealth, we shut it down with the usual "stop being a hater" bleatings. The painful thing now is that, people all over the world will almost every time associate every Nigerian with fraud. But let's act all saintly today and condemn fraud and corruption.
It is also worthy of note that after Hushpuppi denounced being a Nigeria citizen, I don't think it is right tagging him as a Nigerian anymore. Nigerians are neither partakers nor beneficiaries of his fraudulent act. The Interpol had Hushpuppi in their sights for many years and just allowed him build up the overwhelming evidence that they needed. His "fans" also fanned his flames by hailing him constantly on social media.
I don't think anyone ever believed Hushpuppi's money was legit. The lavish lifestyle, show off and so many other things made it obvious. The truth is that scam has levels and he's in real trouble now. After scamming or doing whatever he does to make money, he comes online to preach hard work and resilience.
As the case soldiers on, he should have at the back of his mind that a single charge of wire fraud is 20 years in jail, now imagine how many wire fraud charges awaits him in the US. Illegitimate source of wealth will always come back to haunt you. Now there is a ripple effect to the saga as this news have destroyed a lot for remote workers. There is a report of a man who got turned down by five foreign clients because he is a Nigerian.
The likes of Hushpuppi, Mompha, Woodberry and the rest scam cliques make young Nigerians hustling for legit money look stupid with their flamboyant lifestyles. A lot of Nigerians believe that he is into real estate, sells and buys real estate in Dubai at affordable prices. And the money he earns from doing that, he donates it into charity by buying clothes and shoes from Gucci and sending them to Nigeria.
Just a few years ago, Hushpuppi shaded the likes of Phyno and Ice prince for cutting their coat according to their cloth. Now he has been arrested for fraud. We wait to hear his explanation of how he made his wealth from real estate. We all wish to have money, even more money, like business mogul, Aliko Dangote and even Hushpuppi. It is the money we wish to have, we don't wish to become fraudsters, and it's just a wish. Truth is people make his amount of money or more by doing things legit way.
Integrity is the major trait involved when it comes to fraudulent misconduct, and the standard of living is very low amongst 90% of our population. We are currently being bombarded with a new generation of mis-educated individuals cultured to look at these "FRAUDSTERS" as "ROLE MODELS".
According to the great Obafemi Awolowo; "When the disciples are ready, the master will appear. It is the readiness and yearnings and aspirations of the people that will determine the calibre and character of those who rule them. In a society of rogues, honesty will be a heavy discount". Everyone wishes to have their type of money but the only difference is how it is made "legally" or "illegally". If Hushpuppi is a legit businessman the truth will tell, and if he is a scammer, we will know in due course.
Wishing to have Hushpuppi's money and wanting to engage in fraud to have it are not one and the same thing. I generally agree though that Nigeria has become a society that condones fraud and corruption. Everyone chooses who they want to become. Deep down we know ill-gotten wealth is bad. I condemn ill gotten wealth and any form of criminal activity especially fraud; you be at the back of your laptop and defraud people of their sweat and life savings. That is another level of wickedness.
As far as I know, the real Nigerians are good and they have integrity, that is the hard truth!